Single Family Homes are Hot in Lee County
Posted: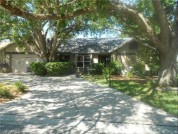 The November 2014 numbers are in. Compared to the same time in 2013, single family home sales in Lee County have increased by 11.8%, resulting in 900 sales for the autumn month.
The median sale price of those single family homes also increased, by a hearty 15%, coming in at $195,500.
As has been the recent trend, Lee County's active listing for November were down 13.2 percent compared to the same month in 2013. As a result, it remains a seller's market in Southwest Florida.
The statistics show, that if a listing is priced right, it won't last long on the market as there are no shortage of buyers.
Buyers might not want to make too low of an offer on a property that they love. Chances are, someone else could be making a full-price offer, leaving you out of luck.
To see the full report Monthly Market Report, click here.